STEPHAN CLARK
CEO and Sales

Stephan is a remarkable part of our team. First and foremost, he's a devoted father to three charming children, finding joy in both family and business pursuits. As a third-generation orchardist, Stephan embodies a rich family heritage that spans an impressive 90 years of nurturing and cultivating some of the world's most exquisite apples.

Stephan's journey takes a unique twist as he blends tradition with innovation. Fuelled by a fervent desire to offer healthier food choices, he has taken the family business to new heights. Today, their expertise extends beyond the orchards and into the realm of crafting delicious snacks. These delectable treats are born from their precious apples and locally sourced fruits, ensuring that flavour and quality are never compromised.

What sets Stephan apart is not just his dedication to producing wholesome snacks for personal enjoyment but also his commitment to assisting others in realising their vision for unique and nutritious snack offerings. He and his team are actively working on private label projects, helping partners bring innovative and healthy snack ideas to life. Stephan's mission is clear: To make good food accessible to everyone, enriching lives one delicious and wholesome bite at a time, while aligning with his CEO's vision for growth and innovation.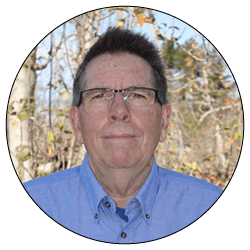 TIM WOODS
Director of Sales and Marketing
Tim has 35 years of Industry experience in Domestic / International Sales & Marketing Brands. Private Label Manufacturing of Dried Fruit and in the Natural Snacking Industry.

Historical: Private Label Manufacturer Association member; California Date Administrative Committee member; Dole Dried Fruit International Division; Oasis Date Gardens USA; California Fruit and Nut Ltd. USA; Harvest Traders New Zealand Ltd; & currently here at New Zealand Apple Products Ltd.

FELIPE MEZA
General Manager
BS. Agricultural Science

Felipe has been a valued member of our company since 2014, and his contributions are truly indispensable. As an integral part of our management team, his responsibilities encompass the full spectrum of production management, maintenance of rigorous health and safety standards and overseeing every facet of our production processes to ensuring the well-being of our dedicated staff.

One of Felipe's standout qualities is his unwavering commitment to maintaining the highest standards of health and safety throughout our operations. He goes above and beyond to ensure that all 'Food Quality & Food Safety Standards' are meticulously followed, guaranteeing that our products are not only delicious but also consistently safe for our customers.

His unwavering commitment to excellence is evident in his proactive approach to seeking continuous improvements and innovative alternatives, all with the goal of delivering and maintaining the highest quality in our natural products for your enjoyment.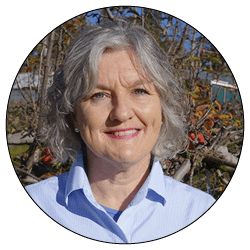 LIZ WOODS
Compliance Co-ordinator & Administrator
Liz has been with us since 2013 and is our amazing Compliance Co-ordinator & Administrator. She brings a wealth of experience to our team, with more than 35 years in office and administration roles across New Zealand and the USA. In this multifaceted role, she serves as the linchpin of our operations, ensuring the smooth and efficient functioning of our internal compliance policies. Her expertise extends beyond just the paperwork, as she plays a pivotal role in maintaining the highest standards of quality across our services.

Within her role in our company, Liz collaborates closely with our Compliance & Quality Team and the Sales department. She plays a pivotal role in ensuring the seamless operation of our internal compliance policies and all our services, both for our valued domestic and international customers. Liz is a vital part of our team, helping us deliver top-notch service to all our markets.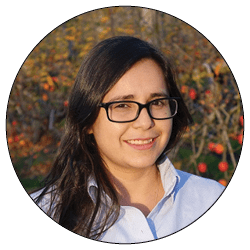 PAMELA RODRÍGUEZ
Compliance Manager & Sales
BS. Food Science

Allow us to introduce Pamela, a cornerstone of our management team since 2014. Her pivotal role extends across several integral facets of our operations, making her an invaluable asset to our organization.

Pamela spearheads our 'New Product' development initiatives, infusing creativity and innovation into our products, ensuring that we continually captivate our customers with exciting options. Her meticulous oversight of our Quality Control Department guarantees that our products not only taste delicious but also adhere to the strictest safety standards.
This commitment to excellence and compliance with regulations gives our customers peace of mind. Beyond product development and quality control, Pamela's unique skills and expertise shine in our Sales team. Her ability to connect with customers, understand their needs, and offer tailored solutions has been instrumental in fostering lasting relationships.
We're profoundly grateful for Pamela's unwavering dedication to our company's success. Her multifaceted contributions play a pivotal role in driving our growth and maintaining our commitment to excellence.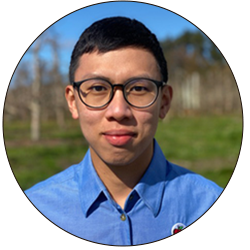 JAMES HONG
James, a valuable member of our team since 2020. He is now the Production Manager for our Small Format Pouch Plant. He not only manages the day-to-day operations but also plays a vital role in spearheading new designated projects aimed at driving innovation and growth within our company. James is passionate about employee development, overseeing in-house training programs that empower our team members with the skills needed to excel in a dynamic industry. Moreover, he places a strong emphasis on maintaining the highest
standards of quality control and health and safety protocols to ensure that our products are of the utmost quality and our work environment remains safe for all.

With James at the helm, we not only produce top-notch products but also foster a culture of continuous improvement and growth. His friendly demeanour and unwavering commitment make him an invaluable asset to our team, and we look forward to a bright future with him leading our production and innovation efforts.

XIN MIN CHONG
Min is the latest addition to our dynamic team! Her journey with us began on the production floor, where her expertise played a vital role in ensuring our Freeze-Dried production line adheres to the most rigorous standards, guaranteeing top-notch quality.

Now, Min's role has evolved as she steps into an expanded role within our management team. Her impact reaches far and wide, as she takes the lead in overseeing meticulous laboratory testing processes, elevating our cleaning program to new heights, and lending her talents to a spectrum of exciting upcoming projects. With Min's unique skills and dedication, we are not only embracing growth but also setting ourselves up for continued
success. We're absolutely delighted to have her as an integral part of our team, and we're eagerly looking forward to the remarkable contributions she will bring to our journey ahead!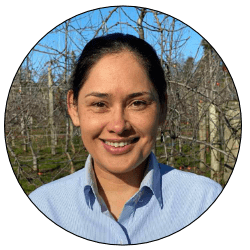 LILIANA SILVA
Project Administrator
BS. Business Administrator

Liliana has been working with us since 2017 in this role. She is an integral part of our management team; She manages and coordinates and is responsible for various on-going projects and provides sales analysis and reports directly to our Director of Sales and Marketing. Along with managing our warehouse, she controls the inventory documentation system and traceability on all our products for domestic and international products alongside our Production Manager & Administrator.